Hard Water & Limescale, Water Softeners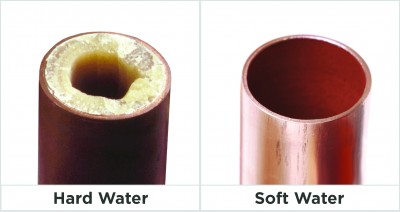 Hard water has a high content of minerals such as calcium and magnesium, which can damage your appliances such as showers and heating systems. These minerals group together and solidify, creating limescale. Limescale clumps together over time and creates a thick coating that sticks to the inside of your appliances and your pipes.
Ion Exchange water softening removes the calcium and magnesium and leaves soft silky water to be enjoyed throughout your home.
We use Clack Volumetric control valves and a very good quality ion Exchange resin in our Softeners which is much more resistant to chlorine attack and breakdown than cheaper resins when used on municipal water supplies, they are also very effective on well water containing iron, manganese and hardness.
---
Contact Us
For the full range of water filtration & treatment products throughout Kilkenny, Waterford, Tipperary, Kildare and Dublin.
Direct Water Treatment

Brittas, Tullaroan, Co.Kilkenny, Ireland.
Email:
directwater123@gmail.com
Tel:
056 77 69026
Mob:
087 238 5070